Counselling and Psychotherapy - for Individuals and for Couples - in Bath and beyond, Larkhall, Batheaston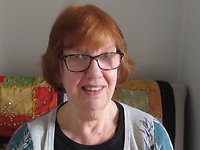 I am an accredited and registered Psychotherapist, Counsellor and Supervisor with a practice in Larkhall, Bath, confidential, safe and easy to get to by bus or car. My clients come from Bath, Batheaston, Melksham and Bristol and beyond. I offer flexible appointments Monday 12noon to 4.30pm, Thursday, 8.00am to 4.30pm and Friday 8.00am to 11am.

You may be feeling very low and not know where to start. Lockdown has made this worse for some.Sometimes it is hard to identify what you feel, just a generalised anxiety and stress. You may constantly feel anxious, can't sleep properly, maybe eat too much or too little, or drink too much to help keep those feelings at bay. Perhaps you have low mood, depression. Perhaps you flare up at the slightest thing. These powerful feelings affect you, those around you, and the quality of your life.
Anxiety and depression can be crippling. Talking about them with a qualified counsellor can help you to manage them and stop them getting in the way of a healthy, happy life.

A few sessions of counselling or more long term psychotherapy can tackle these things - just having a safe place, talking in confidence to a neutral, non-judgemental professional can bring enormous benefits.

I see individuals and couples .

Individuals - Maybe you aren't really sure whether you are ready to talk to someone, particularly if, for example, you have suffered domestic or other abuse in the past and not listened to. As an experienced Counsellor and Psychotherapist, I will allow you to take your time, disclose what you want to disclose and give you a safe space to talk in confidence.

Talking to an experienced Counsellor or Psychotherapist offers hope and can be a means to enable you to be more aware of what is going on inside you. After a few sessions, you may feel better and take away some tools to help you manage on your own. After more sessions, you gain real insights; and after more you can really see choices which lead you to make effective changes in your life. By the way, at any stage, to help you gain insight, I may challenge you - something you may not get from talking to a friend or partner.

Working with couples - as an experienced Couples Counsellor, I work with any two people in a relationship, whether that is as a married couple, romantic partners, friends, or with a family relationship which isn't working. We decide together what needs to change, to turn what has become a miserable relationship into one which is warm and loving again. Or we may decide that the relationship has gone beyond saving, in which case counselling can help ease the pain of break-up.
.
Counselling and Psychotherapy for anxiety, depression , or to help you as part of a couple - at least you now know a bit more about what or who you are looking for. You might live locally in Larkhall, or Batheaston , central Bath or the outskirts but there are other criteria. Counselling and Psychotherapy are, above all, confidential, non-judgemental and safe.

Professional, confidential Counselling and Psychotherapy are at the end of the phone or email.

That's a start. Give it a try. Call me now for more information or for an introductory session.





"We are our choices"- J.P. Sartre


Click here to book your session. Even if you are not local to Larkhall or Batheaston, or to central Bath, counselling can be done by phone or online. Just call or text me for an appointment.